MP_per_23 IN ATTESTA DI MARINA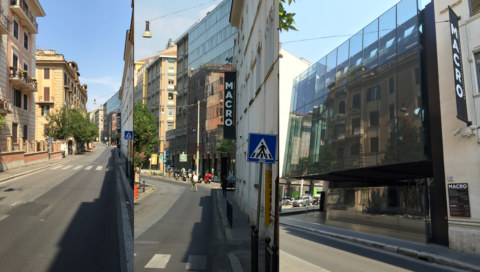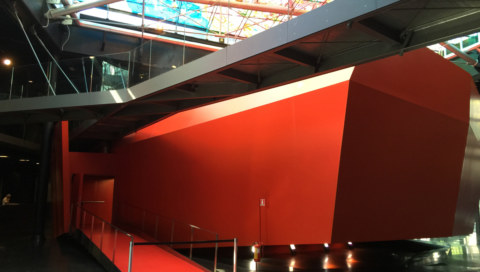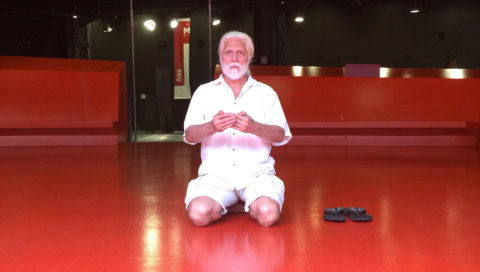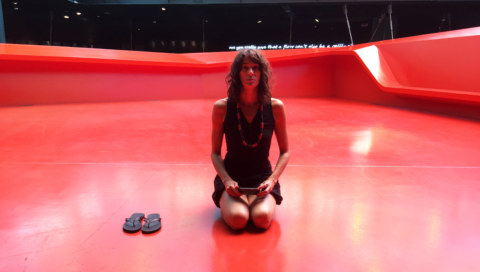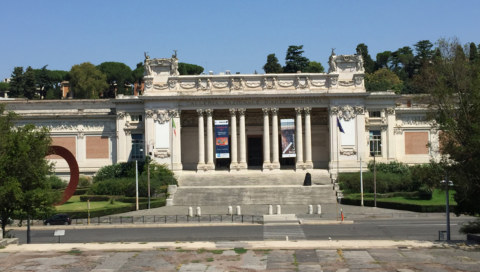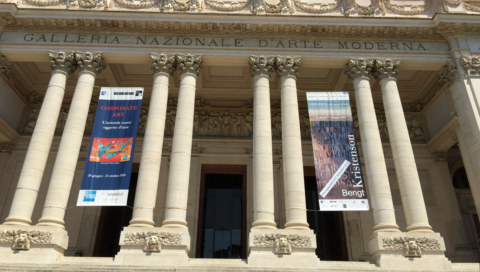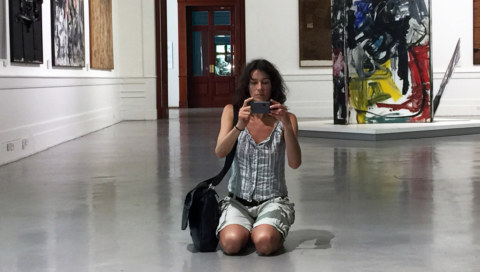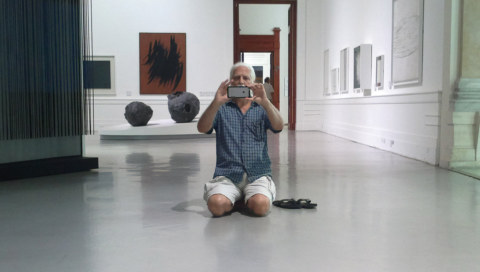 MACRO museo d'arte contemporaneo Roma, Roma, Italy
11 August 2015
at 12:00 a.m.
Duration: 15′
Galleria nazionale d'arte moderna, Roma, Italy
12 August 2915
at 12:00 a.m.
Duration: 15′
Since communication with Marina has still not been established, M and P decided to patiently wait for her in big galleries and museums across the world, if there is such where their travels take them. The next one of the 'Čekajući Marinu' (waiting for Marina) line of performances, took place in the MACRO museo d'arte contemporanea Roma, in Rome, Italy. M and P sat in a seiza facing each other. This took place in the center of the "Red auditorium" on the first floor of the museum. Both of them were focusing on Marina, whilst recording the position in which they put themselves and documenting the performance with their mobile phones. The audience, in small numbers, watched on taken by the scene, but not participating in it, whilst other went their own way. After approximately 5 minutes of patient waiting for Marina, who of course did not appear, M and P continued their tour of the museum…
The next day M and P repeated the same performance in the National gallery of  modern art, also located in Rome. This time they sat in a seiza in front of a long Soto Penetrable, located on the central entrance to the gallery. A small museum audience and this time with interest, passed by the performers. Even this time Marina did not appear, which did nothing to deter the patience of M and P performing this series of performances. Hope and faith that Marina will someday materialize and display herself  is not abandoned, it is only getting stronger.
The performance Attesta di Marina falls under the category of meditative and spiritual, non aterialistic performances, just those represented by Marina …