MP_per_24 CONCENTRATION ON MARINA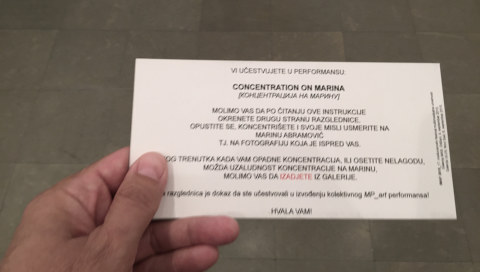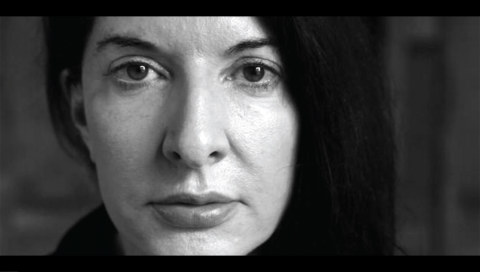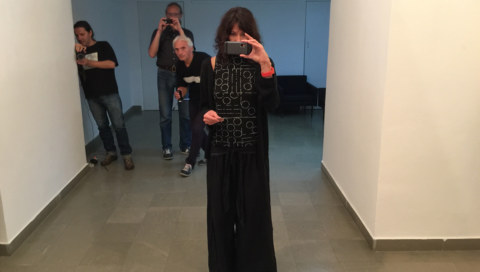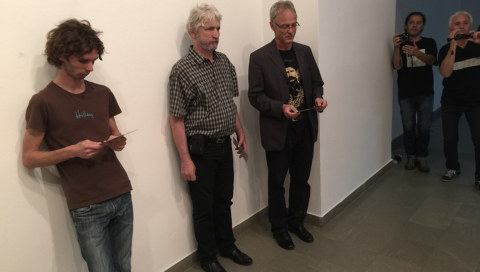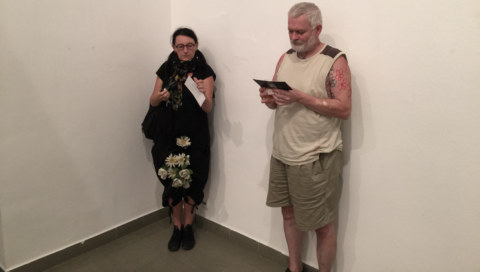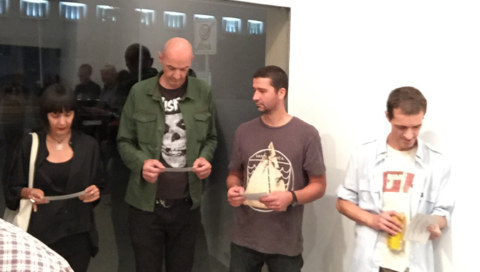 IMAF_17 International Multimedia Art Festival,
Gallery SULUV, Novi Sad, Serbia
6 September 2015
at 8:30 p.m.
Duration: around 15′
The performance began when M and P gave out postcards with instructions to the audience at the entrance to the SULUV Gallery. When the postcards were distributed, M and P took up positions facing each other in the center of the gallery. Both of them concentrated on a photograph of Marina printed on the postcard. The audience, having read the instructions, also started focusing on the image. The performance lasted until the audience completely left the gallery. That was the sign that the concentration weakened or completely disappeared, or that the vanity of concentrating on Marina created a discomfort. This was a collective performance in which each individual showed their own ability to concentrate, meditate, be patient, and all the other virtues Marina teaches us with her lectures.