Subdued Existence: Serbian Contemporary Art Scene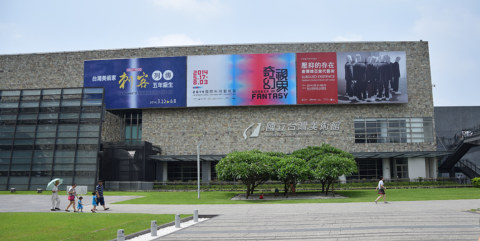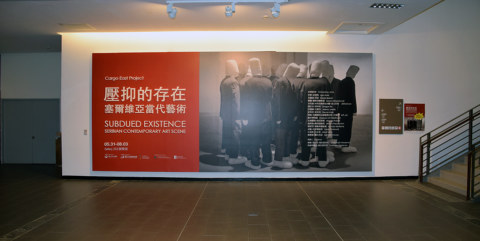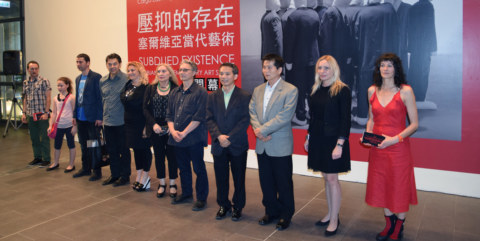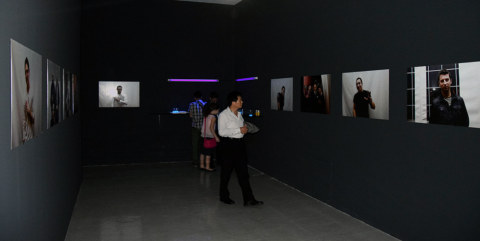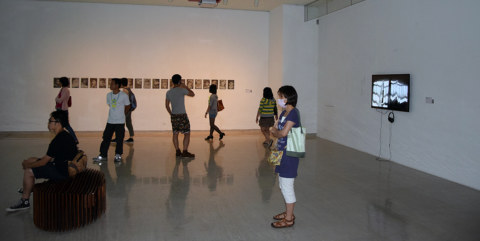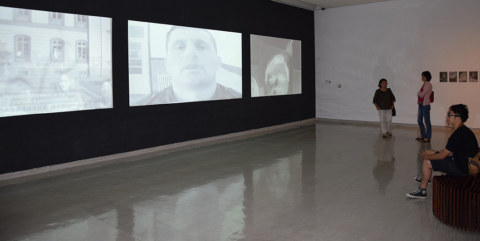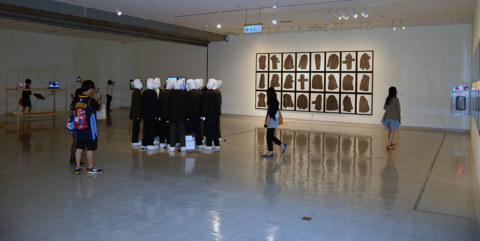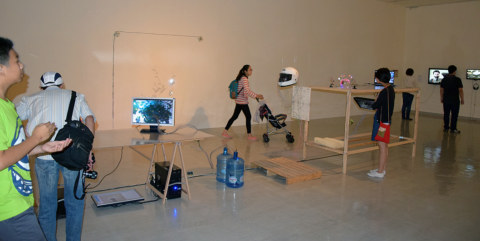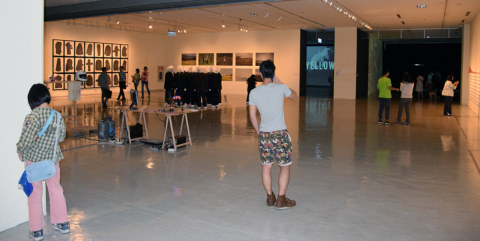 Subdued Existence: Serbian Contemporary Art Scene
National Taiwan Museum of Fine Arts, Taichung, Taiwan
Group exhibition
31 May – 3 August 2014
Curator: Sanja Kojic Mladenov & Svetlana Mladenov
Participating artists:
Igor Antic
Breda Beban
Goran Despotovski
diStruktura
Dragan Ilic
Jelena Juresa
Stevan Kojic
MP_art
Museum of childhood
Andrea Palasti
Vessna Perunovich
Natasa Teofilovic
Zoran Todorovic
Milos Tomic
Selman Trtovac
"Cargo East" is a collaborative project between National Taiwan Museum of Fine Art (NTMoFA) and Serbia's Museum of Contemporary Art Vojvodina (MSUV). After Gazing into Freedom: Taiwan Contemporary Art Exhibition was held in Serbia in 2013, MSUV organizes Subdued Existence: Serbian Contemporary Art Scene, which is held in NTMoFA, to showcase the unique textures and creative perspectives of Serbian contemporary art.
Serbia went through a series of wars and political turmoil at the end of the 20th century. For many artists, covert activities, the subdued existence, were the only possible solution. Considerations of the relationships between local and global, regional and universal, intimate and public, personal and political are present within the contemporary art scene of Serbia since the beginning of 1990s transition process. The concept of Subdued Existence continues to apply to contemporary art and it also includes a variety of artistic approaches that explore the relationships of contemporary artistic practice with the scientific, technological, natural, social and personal environment.
The exhibition features 15 representative Serbian contemporary artists/ artistic groups, exhibiting 24 works of diverse creative media, such as videos, installations, photographs, paintings, and animations. Some of the participating artists strive to overcome the burden of conservatism of a closed community. Some are active internationally, collaborating and sharing knowledge and experiences with foreign counterparts through multimedia projects, festivals, workshops, seminars and residencies. Some examine social transitions, environment, issues of identity, and the existence of social stereotypes. Some explore the relationship between individual and common history through documents and artifacts, presenting the weight of history. Some criticize society, economy, laws, war policies, nationalism, discrimination, and the current consumerism by using objects, materials and equipment found in everyday life via diverse creative methods. They also analyze the connections between man and nature, nature and technology, exploring different lifestyles and personal habits, and attempt to overcome the many social problems accumulated over time by using humorous, sarcastic and absurd methods as their basic elements.
The significance of international art exchange is that regions with different cultural backgrounds can learn about one another through art, turning cooperative effort into the catalyst that facilitates dialogues and mutual understanding. This exhibition will bring Taiwanese audience across geographic and cultural distances to learn the different dimensions of the Serbian culture through the sharp observations and dialectical creative expressions by the artists.
–
Within the exhibition MP_art participated with the performance SERBIAN CONTEMPORARY and with the video FAITH.