MP_per_21 WAITING FOR MARINA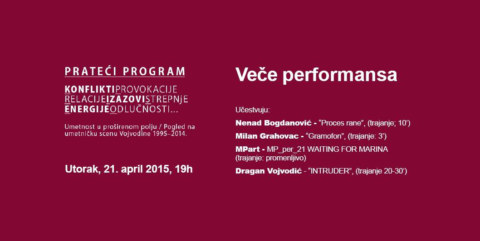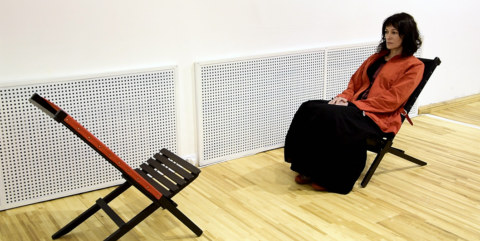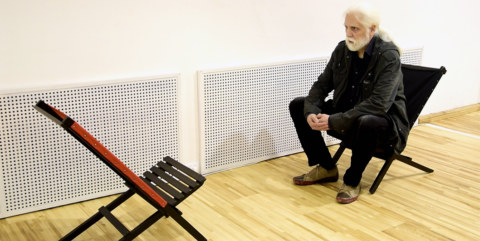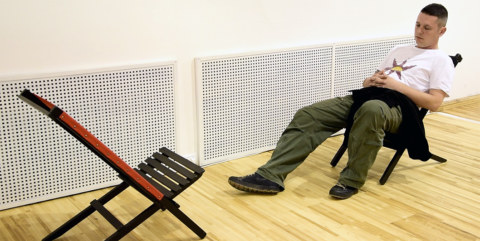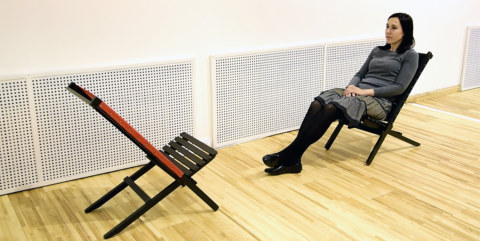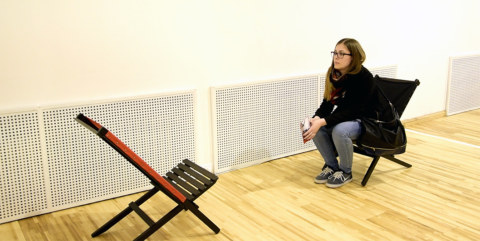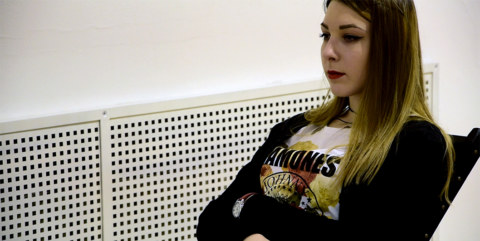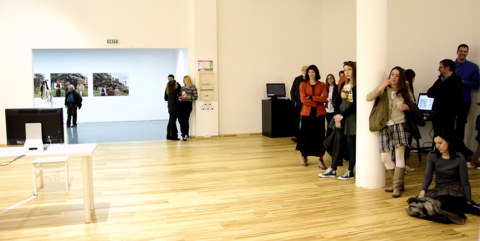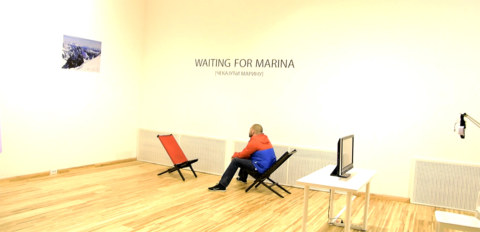 CONFLICT, PROVOCATION, RELATIONS, CHALLENGES, ANXIETY, ENERGY, DECISION (1995-2014) Museum of Contemporary Art of Vojvodina
Novi Sad, Serbia
Performance evening
21 April 2015
at 7:00 p.m.
Curator: Svetlana Mladenov
Selected artists:
Nenad Bogdanovic, Dragan Vojvodic, Milan Grahovac, MP_art
The performance WAITING FOR MARINA belongs to the cycle Serbian contemporary …
In the gallery space, beneath the headline written on the wall "WAITING FOR MARINA" two chairs were set up, one red and the other black. M and P gave the audience postcards with instructions and then the performance began. Firs M sat in the black chair visualizing Marina sitting in the chair opposite her. Inside M unfolded the process of mentally visualizing Marina Abramović, who she was waiting for… After some time had passed P sat down on the red chair also concentrating on the non existent Marina in front of him. Marina was not there, but spiritually she was present. After P the audience continued the performance by taking his place on the chair, anxiously awaiting her appearance, everyone waiting through their own vision of Marina. Marina did not show herself, although everybody was patiently waiting for her, devoting their time, thoughts, patience and hope.
The performance was based on patience, which Marina Abramović promotes with 'The Abramović method' of lectures. While we wait for someone or something we are patient, or at least we try to be. Whilst we wait for Marina we also are. Patience is connected to faith and hope, with anticipation that it will be answered, if it were not so it would be in vain. Concentrating on Marina and out patient waiting does not mean that Marina will show up in front of us in the form that she is, endurable, sensitive, glamorous or any other way we imagine her to be. Admirers of Marinas art have been patient for years, waiting for her to show up in their vicinity. Until this point their patience has not been answered. But will the energy of this mental performance reach her? Will we have the pleasure of Marina actually appearing in front of us?  With this performance we are sending a message to Marina that we are in fact waiting for her… we are used to waiting, from the usual standing in line all the way to awaiting a brighter future. We will patiently wait on, because Marina teaches us patience.